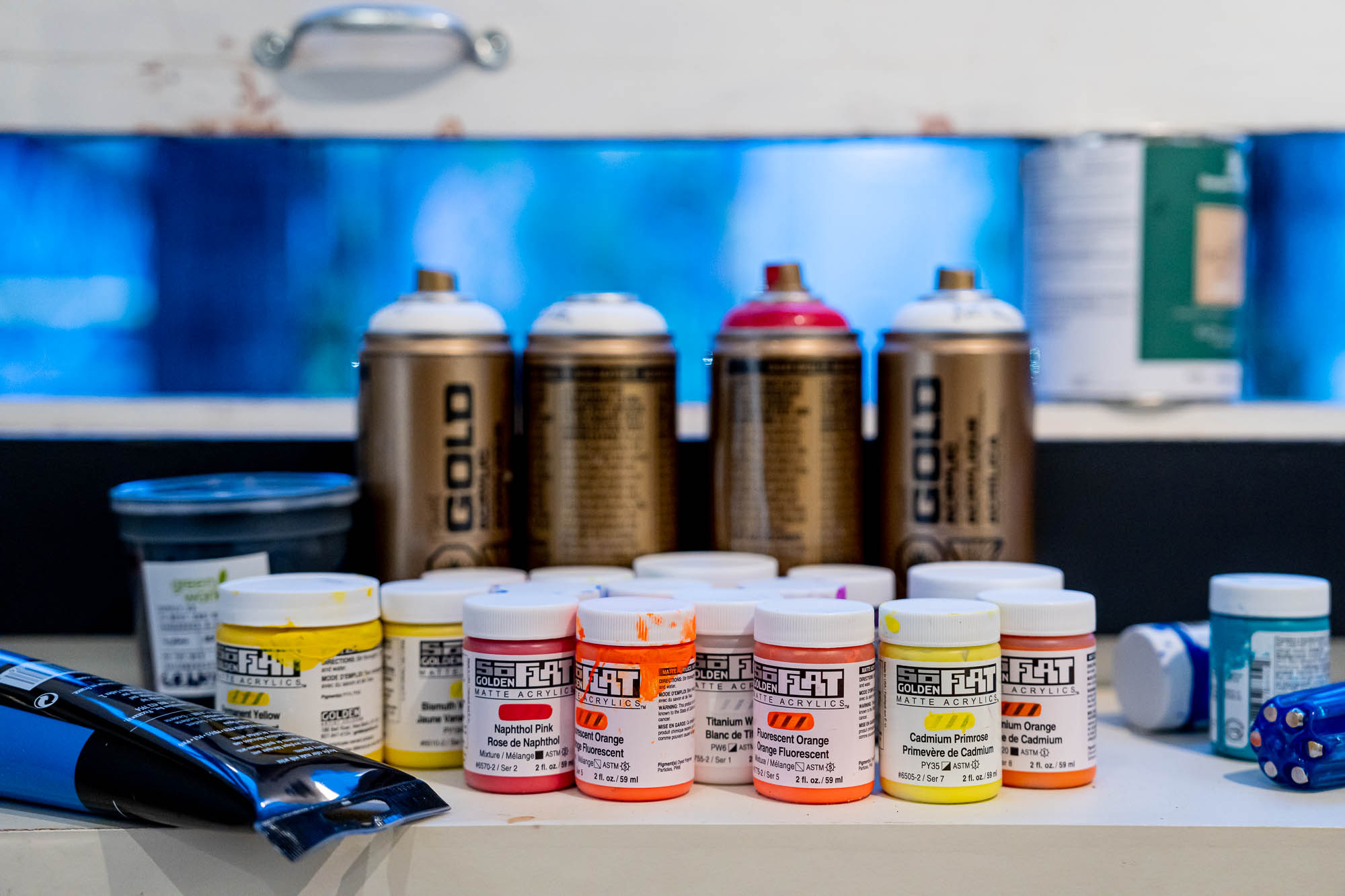 AKWAABA (Welcome)
I recently moved to a new studio on Granville Island in Vancouver, BC. To give you some background, Granville Island is a small neighborhood in Vancouver, located south of the Granville Street Bridge that connects it to downtown. It is located on False Creek Island. It is also a trendy neighborhood with restaurants, theaters, art studios and a public market on the south side of False Creek in downtown Vancouver. Many events take place on Granville Island, including the Vancouver International Boat Show, PuSh Festival performances and Lantern City activities in late winter.
After sharing a studio for two years, I now have my own space. I made this decision because the studio I had before was great, but it was too cluttered and I was often cut off from my creative process.
My studio is my second home where I concoct my ideas and vision. It is my creative space, but also a space of well-being, because creating makes me feel good. When I am in my creative cocoon, it is as if time stops and I connect to something beyond myself, like an artistic meditation that allows me to access my inner self.
I used to find it important to be surrounded by creative people like myself. I also enjoyed meeting the public, but over time I realized that I needed to be alone with my work. I am represented by several galleries, which requires much more rigor and focus than when I started.
Do you have your own studio or do you plan to have your own creative space? Feel free to respond in the comments and I'll be happy to chat with you.